Rafting in the Smokies had a rather dated brand identity. As the only place in the Smokies that offers rafting, rope courses, ziplining and rock climbing in one place, they needed to look more like a premiere destination to set themselves apart from the other "raft only" places in town. They are also well known for the caliber of their guides. While at U! Creative, I created a refreshed brand look and messaging around the strategy of highlighting guides, showing scope of offerings and improving reputation as an adventure focused attraction.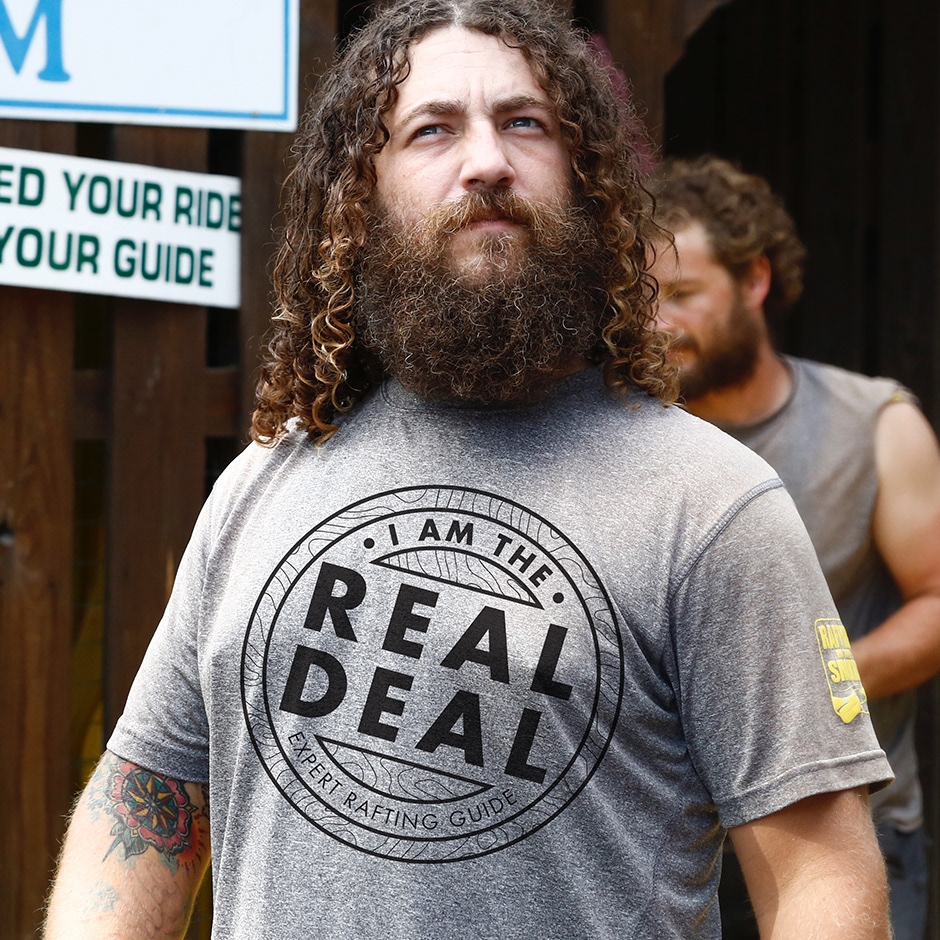 Amongst a sea (pun intended) of rafting companies in the Smokies, it was important for Rafting in the Smokies to differentiate in their marketing materials. I developed the headline, "Real Deal" to hold a double meaning. The rafting company has the most experienced, legit and authentic adventure guides. Rafting in the Smokies is also the only place offering rope courses, ziplining, rock climbing and rafting in one location. A better deal. This headline was developed into a stamp that could work in different contexts.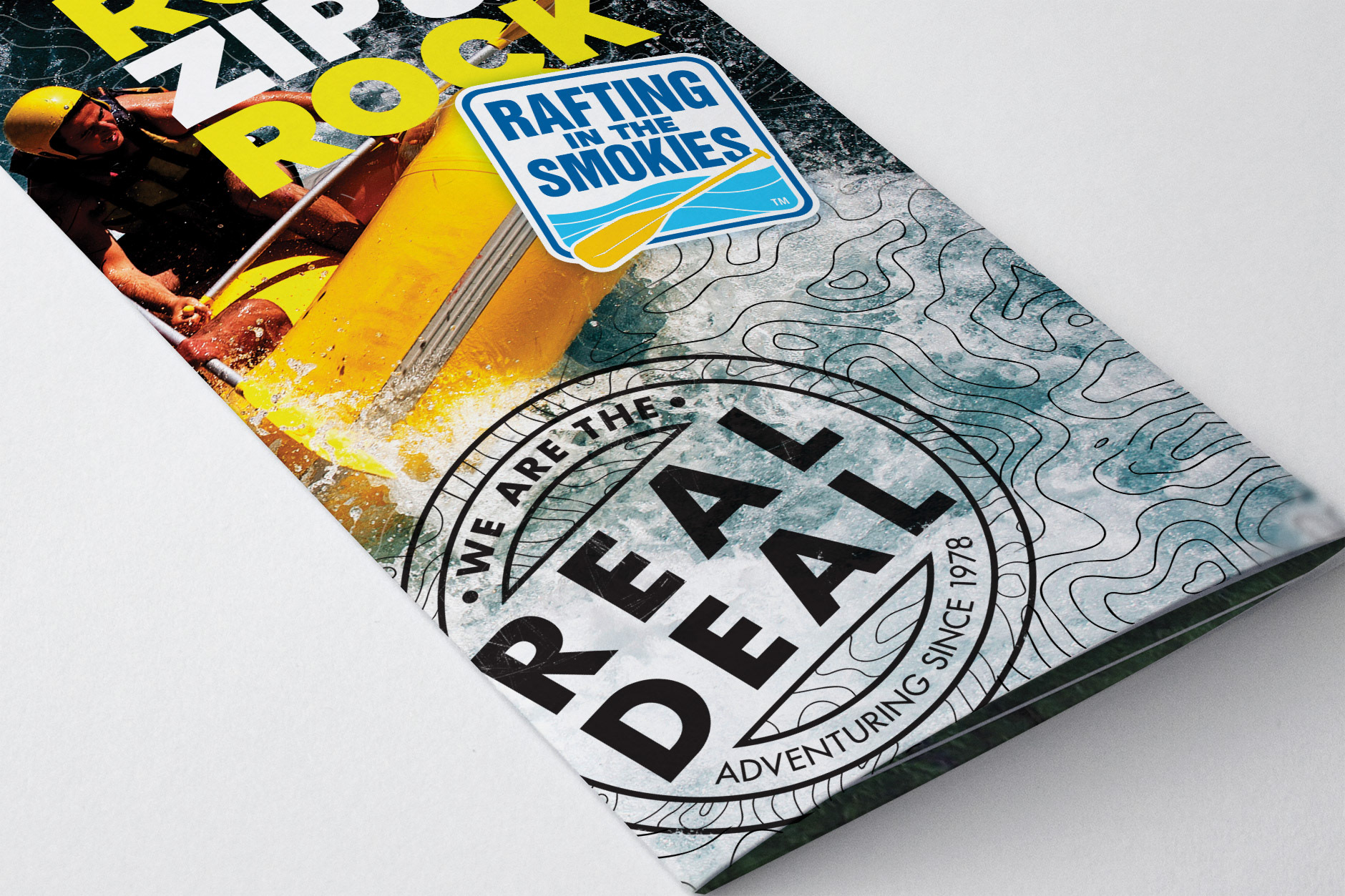 I also developed a stylistic way to feature real photography of the guides. The guides were to become a heavy presence in all marketing materials. I also wrote many of the headlines throughout.